"HEARTICAL SOUL" the new and much awaited album of Lion D, italo-nigerian artist, rated as the revelation singer all over Europe reggae scene, will be available in all
records shops and digital platforms as from Tuesday March 31st. The album will be out under the well known Bizzarri Records label and will be distributed by Self Distribution. One year ago Lion D left for Shengen Studio in Kingston, Jamaica where he spent several months working side by side with one of the most famous reggae producers in the world: Alborosie.
"HEARTICAL SOUL" unites the talent of two excellent Italian artists who have combined their great passion for music and for reggae, creating an explosive cd with a very 'Jamaican' sound, made of twelve brand new tunes and of a dub version, too. The album is entirely produced by Alborosie, who, both took care of the artistic production and played drums, base, keyboards and guitars in almost all the songs and who involved in this project. Some of his best musicians: Tony Tarantino and Dave "Fitzroy" Green and Sid Gaetani of Bizzarri's crew.
A work paying tribute to Roots Reggae, moreover the presence of one of the great artists of world reggae scene as Ken Boothe can only strengthen this theory. Other artists featuring in "HEARTICAL SOUL" are Mr Vegas in "Jamrock Nice" and the outstanding voices of Kemar Williams and Sandy Smith in "Rude Bwoy Thing" and "Talk About Love", next single to be released very soon. 'Heartical Luv', Ruff inna Town' and 'Blaze Up' are the first three singles anticipating the release of 'Heartical Soul', the new album due to be released on March 31st from Bizzarri Records and distributed in Italy by Self.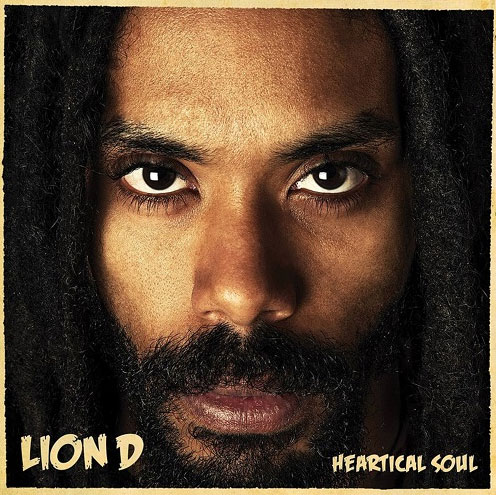 Genres: Reggae
Released: Mar 31, 2015
 2015 Bizzarri Records
INFO MANAGEMENT
Bizzarri Records – mail: This email address is being protected from spambots. You need JavaScript enabled to view it.
https://www.facebook.com/liondreggae
https://twitter.com/RealLionD
http://www.liondmusic.com


TRACKLIST
01 Intro
02 Rules Of Babylon
03 Ruff Inna Town
04 Heartical love ft Alborosie
05 Blaze Up
06 Talk About Love ft Sandy Smith
07 Inna the red
08 Hold a Vibe ft Mr Vegas
09 War Inna DI dance
10 Be Strong
11 Rudeboy thing
12 Slow Down ft Ken Boothe
13 Ruff Inna Town Dub Version