Richie Stephens has announced his collaboration with a nine-man ska ensemble. Stephens told The Gleaner the band comprises bass, guitar, keyboard, trumpet, saxophone and trombone players, two backing vocalists and a DJ. All the members were born and currently live in Salento, southern Italy. "I met the band at a festival in Italy last year after a performance. We both did ska in our set on stage and did very well. That's how the idea came about," he said. (Jamaica, Gleaner)

The unstoppeble grammy award jamaican singer and producers Richie Stephens start a great collaboration with the italian reggae singer and producers duo Rankin Lele and Papa Leo, to create a new musical project named Richie Stephens and the Ska Nation Band, between 2015 2016.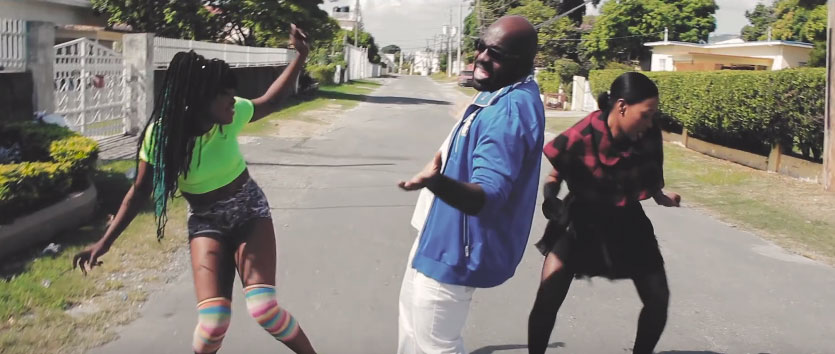 "Richie Stephens & SkaNation Band is Jamaica and Italy comin toghether in the mighty name of Ska"


With his captivating voice and a sound that exhibits his passion from every note, Richie Stephens and SkaNation Band will release their new studio album "Internationally", April 15th (Pot of Gold, Adriatic Sound/Zojak Worldwide). 
 

The 14-track album available for pre-order today  March 29th is a tribute to Ska. Richie Stephens and the SkaNation band (based out of Italy), came together to create a masterpiece, which listeners can appreciate and become educated at the same time. The album starts with a single title 'Foundation', which mentions some of the Ska greats and states that 'Ska a the original sound, Jamaica's first big music".
 

"I truly think ska music should be preserved and respected by us as Jamaican people for being our first international music" says Richie Stephens.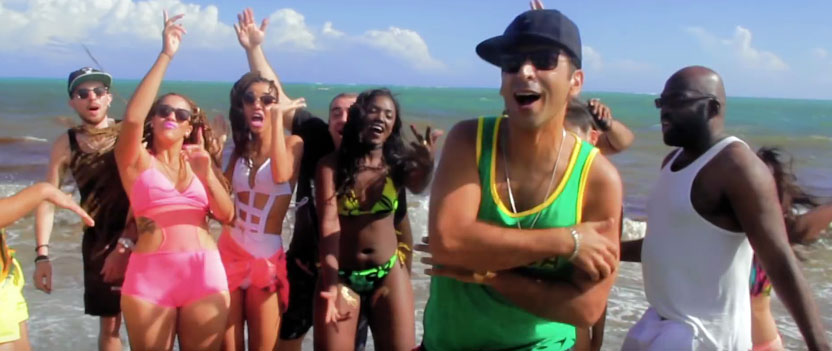 Connecting with the Skanation band, whose name was given to them by Richie Stephens, while in Italy last summer at the Casalabate Festival, the creative bond was instant. The single 'Kingston Salento' shows the connection and love for ska on a global level. With half of the album being completed in Italy and half the album completed in Jamaica, 'Internationally' is also symbolic of the passion and impact ska music have on a broader spectrum.

"Ska music is far more loved and respected over seas than in my own country Jamaica" says Richie Stephens.  The album 'Internationally' follows a theme  genre of Ska and gives listeners an ability to dance as well.
 

Throughout the album Richie Stephens and Skanation band embrace the musical magic of Ska. Bringing to life the message in the song like "Born To Be Great" feat. Sly & Robbie and still giving the listener a feeling of happiness as they sing and dance along. For many music lovers they may view Ska music as 'older reggae music', Richie Stephens and SkaNation band definitely changed that stereotype. With singles like "Original Style" feat. Sean Paul and Gentleman, "Internationally" feat. Sud Sound System or "Everybody Dance" (Remix) there is a youthful tone, which highlights the ability to blend age groups and still highlight the great arrangement and greatness of Ska.
 

Working with some of reggae great musicians on this album like Cleveland "Clevie" Browne, Dean Fraser and Stephen 'Lenky' Marsden, Richie Stephens and SkaNation band created a great body of work. From the musical arrangements to the lyrics, "Internationally" definitely does the music and Ska lovers proud.

"I would like every one to listen this album and realize that Ska music is a very serious genre that can stay on top if given the right opportunity like before" says Richie Stephens.

Richie Stephens & the Ska Nation Band - Internationally (Pot Of Gold & Adriatic Sound 2016)

The band is composed by

Richie Stephens as lead vocals and band leader

Rankin Lele, voice

Papa Leu, voice and Guitar

Luca Manno, saxophone

Gianluca Ria, trombone

Giancarlo Dell' Anna, Trumpet,

Antonio Fossa, drum

Maestro Garofalo, Keyboards

Leo Klaus, Bass

Morello Selecta, dj & machine