Radio Revolution, the new record by the Boomdabash, is a reggae/dancehall album contaminated both in the undertones – it refers to pop with taste, without forgetting the salentine musical roots and the rhythms on the upbeat peculiar to Jamaican tradition – and in the contents, ranging from themes of social commitment ( the group is always frontline in different campaigns for the safeguard of the territory and public health), to more funny tunes, so that Radio Revolution can be summarized into 3 macro topics: merriment, commitment and love.

A record which sets to music the creed of the Boomdabash, that is "music can change the world", a real warning addressed to themselves as artists and to the other musicians to devote their talent and visibility in the service of social relations and common good. An imperative to act, a stimulus for young people to commit to changing the order of things and commonplaces. But it is also an album which sings sentiments (love above all) and tells the Caribbean soul of Salento.

In the end an album which sees among the featuring J-Ax (in the song "Il solito italiano") and  Alessandra Amoroso ( in the tune "A tre passi da te"), collaborations which makes the work more mainstream of the salentino group, besides the Bluebeaters (combination in " Il sole ancora" edited with relative video) https://youtu.be/nyiDhHFvNA0 
Welcome back Boomdabash! Radio Revolution is a big album...check it out!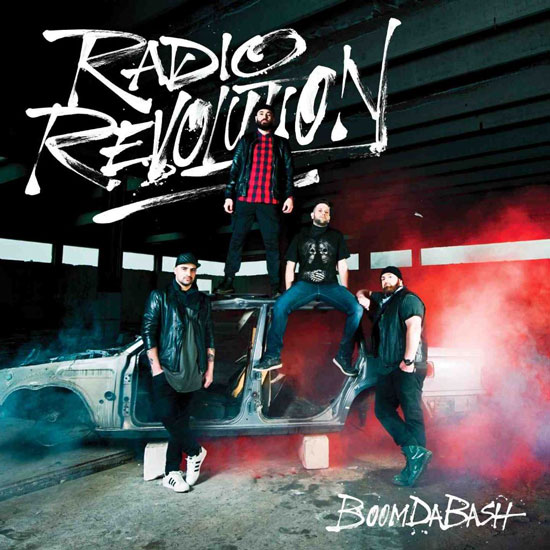 Tracks

01. Radio Revolution 3:31
02. Il Sole Ancora feat. the Bluebeaters 3:42
03. Survivor 3:34
04. Tigers & Lions 3:19
05. A Tre Passi da Te feat. Alessandra Amoroso 3:34
06. Mr. President 3:07
07. Reggae Ambassador 3:09
08. Il Solito Italiano feat. J-Ax 3:24
09. Comu in Giamaica 3:06
10. General 3:46
11. Street Complication 3:18
12. Marry You 3:24
13. Un Attimo 3:29