DubFiles (2014)
Paolo Baldini - DubFiles (2014)
Genre: Dub - Reggae

Born from an idea of Paolo Baldini, on the 14th October the first full-length album from the DubFiles project was released. Baldini, bassist of Africa Unite and BR Stylers, in the last few years has made a name for himself as one of the most interesting Italian music producers. He has produced different varieties of music, from reggae sounds such as Mellow Mood, electronic sounds with Dub Sync and rock'n'roll inspired by world music with Tre Allegri Ragazzi Morti.

The DubFiles project begins in 2013 as a series of videos published online to document what was happening inside the Alambic Conspiracy Studio where Baldini produced different dub songs on the same riddim with various artists. Thousands of online viewings later, it was time to transform all those videos into a music album. The singers who interchange his versions are Jacob, L.O, Jules I from the Mellow Mood, Andrew I, Forelock (the singer of Arawak) and the Spanish SR. Wilson. Also as special guest we find the Portuguese superstar Richie Campbell, the Australian Dub FX e the British rapper Rawz. 

DubFiles is a celebration of the partnership between Jamaican DJs and Jamaican producers (main example is "Yabby You meets Trinity at King Tubby's Dub Station") and maintain an analogic style in its sound and its effects. With this album Baldini and his team shows us how capable and prolific they are on using the mixer with success.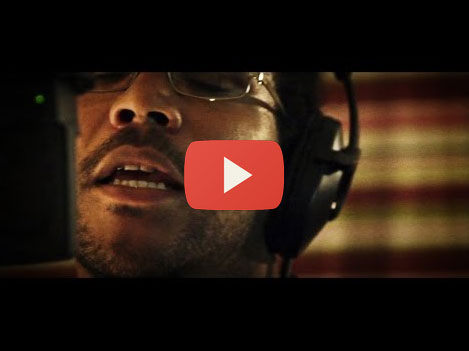 Esce il 14 ottobre 2014 il primo full-length del progetto DubFiles, nato dalla mente di Paolo Baldini. Già bassista di band come B.R. Stylers e Africa Unite, Baldini negli ultimi anni si è imposto come uno dei produttori più interessanti del panorama musicale italiano, dimostrando di sapersi destreggiare con abilità tra sonorità prettamente reggae (Mellow Mood in primis), derive elettroniche (Dub Sync) e rock'n'roll tinto di world music (Tre allegri ragazzi morti).
Il progetto DubFiles esordisce a inizio 2013 ed inizialmente si compone di una serie di video, pubblicati in rete, che intendono documentare quello che succede all'interno dell'Alambic Conspiracy Studio, quando Baldini al mixer crea delle versioni dub di produzioni del suo team e diversi cantanti si cimentano al microfono con interpretazioni alternative degli stessi riddim.
Centinaia di migliaia di visualizzazioni dopo, è ora di trasformare questo insieme di video in un album vero e proprio. Alla voce troviamo Jacob, L.O. e Jules I dei Mellow Mood, Andrew I, Forelock (voce dei sardi Arawak) e lo spagnolo Sr. Wilson, tutti componenti del team a geometria variabile che accompagna Baldini nelle trasposizioni live del progetto. Ospiti speciali, la superstar portoghese Richie Campbell, il musicista australiano Dub Fx ed il rapper inglese Rawz.
DubFiles vuole essere un richiamo positivo alla sterminata serie di collaborazioni tra DJ giamaicani e i produttori più celebri dell'isola (esempio celebre "Yabby You meets Trinity at King Tubby's Dub Station"), restando volutamente analogico nelle sonorità e nell'uso dell'effettistica. Baldini mette in mostra la sua abilità al mixer in un album che testimonia la prolificità del produttore pordenonese e del suo team di lavoro.
Tracklist
01. INTRO (by IOSHI)
02. WHO A TALK (feat. Sr. Wilson)
03. DUB INNA BABYLON (feat. DubFiles All Stars)
04. LEAVE I OR LOVE ME FOREVER (feat. Forelock)
05. LIKKLE DUB GIRL (feat. Richie Campbell and Mellow Mood)
06. DUB VAMPAYA MEDLEY (feat. Jacob, L.O., Jules I, Andrew I)
07. POLITICIAN DUB (feat. Arawak meet Macka B)
08. WHO AM I? (feat. Forelock)
09. NEVER BE A SLAVE (feat. Dub Fx)
10. EXTRA LOVE DUB (feat. Mellow Mood meet Tanya Stephens)
11. ZION DOORS (feat. Andrew I)
12. ZION DUB VERSION
13. I EXPRESS (feat. Rawz)
14. DUB A EXPRESS
15. BIG IN JAPAN (feat. Jacob and L.O.)
16. DUBSHINE (feat. Jules I)
17. LOTUS DUBFILE